Arthur Post
conductor
Biography
Discography
Reviews
Itinerary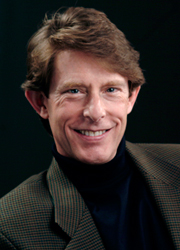 Internationally recognized as an insightful and versatile musician, American conductor ARTHUR POST is in his seventh acclaimed season as Music Director of Canada's Thunder Bay Symphony Orchestra. In recognition of his thirteen years at the artistic helm of the San Juan Symphony, he was appointed Music Director Laureate in 2015. In both regions he has built a reputation for innovative and compelling programming that integrates the great classics with music reflecting local cultures and concerns. His passion for expanding and enriching the traditional concert experience has established him as a potent advocate for the future of symphonic music. Mr. Post enjoys a distinguished record with major orchestras in the United States and Europe, and makes his debut this season with Barcelona's Orquestra Sinfónica del Valles.
During his tenure with the San Juan Symphony, Arthur Post supplied innovative vision, solid artistic administration and an active presence in the community, all of which contributed to significant growth and a popular branding of the orchestra. He added educational, family and outdoor concerts, concerts in neighboring cities and collaborations with local dancers and popular musicians. For the orchestra's 25th anniversary, he produced the ensembles first CD recording.
Highlights of Arthur Post's first four seasons in Thunder Bay include the revitalization of programming and audience engagement, the commissioning of three major works and the recording of two CDs, including a 50th anniversary commemorative album designed to broaden the orchestra's presence in the community.
As a guest conductor in Europe, Arthur Post made his debut with the Radio-Sinfonie-Orchester Berlin in 1993 and has recorded with the Bavarian Radio Symphony Orchestra for the BMG label. Other international appearances include the Helsinki Philharmonic Orchestra, London Mozart Players, Saarländische Radio Orchestra, Orchestre National de Toulouse, Catalonia National Orchestra, Barcelona, Singapore and Jerusalem symphony orchestras, as well as return engagements with the Orchestre National de Lille, Opéra Théatre de Besançon and Orquesta Sinfónica Nacional de Costa Rica. He works regularly on the conducting staff of Barcelona's Gran Teatre del Liceu, where he has collaborated with singers Renée Fleming, Juan Diego Flores, José van Dam, Samuel Ramey, Joyce DiDonato and Eva Podles, among others. In the United States, Mr. Post has led concerts with the Annapolis, Arkansas, Columbus, Detroit, El Paso, Flagstaff, Grand Rapids, Harrisburg, Houston, Illinois, Monterey, New Jersey, North Carolina, Portland, Richmond, San Antonio, Syracuse and Virginia Symphony Orchestras and the Rhode Island Philharmonic Orchestra. Mr. Post has collaborated with leading artists Sarah Chang, James Galway, Hilary Hahn, Ben Heppner, Anton Kuerti, Lorin Maazel and Maxim Vengerov.
Arthur Post was chosen by Music Director Lorin Maazel to serve as Assistant, then Resident Conductor of the Pittsburgh Symphony Orchestra from 1994-1997, for which he led subscription, Pops, family, outreach and educational concerts, and was active in programming and audience development for the orchestra's innovative outreach program. From 1997-99 he served as Associate Conductor of the Israel Philharmonic Orchestra under Zubin Mehta, and he has recently returned to lead the Young Israel Philharmonic, the national youth orchestra. In 1999, he was chosen by Artistic Director Michael Tilson Thomas for an appointment as Resident Conductor of The New World Symphony, where he worked closely with Mr. Thomas in this program for America's youngest generation of professional orchestral musicians.
A graduate of Yale University, summa cum laude with distinction in Music, Arthur Post earned a Master of Music degree at The Juilliard School, furthering his studies at the Tanglewood Music Center and the Salzburg Mozarteum. For three years, he studied the operatic repertoire at Hamburg's Hochschule für Musik, also serving on the conducting staff of the Hamburg Operettenhaus and appearing at the Schleswig-Holstein Festival. He has conducted in masterclasses with Leonard Bernstein, Erich Leinsdorf and Simon Rattle, and was a conducting fellow at the Los Angeles Philharmonic Institute, performing at The Hollywood Bowl.
Having begun his studies on the double bass, Arthur Post is also fluent in a variety of musical styles, including jazz and popular music. He has conducted tours with popular artists James Taylor and Linda Ronstadt, and performed in the PBS Pittsburgh Pops television specials with Marvin Hamlisch.
As Music Director of the Pittsburgh Youth Symphony Orchestra for three years, Arthur Post provided artistic leadership for one of the top young ensembles in the country. He developed educational concerts that have been performed in the United States, Europe and the Far East. His educational program, "Music on the Inside," teaches improvisation and composition to young students who have no previous experience in music.
MUSIC OF LORIN MAAZEL

Music for Violin & Orchestra, Op. 12
Lorin Maazel, violinist
Symphonieorchester des Bayerischen Rundfunks

BMG 09026-68789 2

CASALS - EL PESSBRE (excerpts)

Elena Copons, soprano
Gemma Coma-Albert, mezzo-soprano
David Hernández, tenor
Joan Martín Royo, baritone
Marc Pujol, bass
with Orfeó Català & Coral Canigó
Barcelona Symphony & Catalonia National Orchestra

"CELEBRATING 50 YEARS"

Piazzolla/Vidal: Milona del Angel
soloist: Denis Plante, bandoneon
Falla: El amor brujo (Ritual Fire Dance)
Gershwin/Brubaker: Rhapsody in Blue
soloist: Heather Morrison, pianist
Mozart: The Marriage of Figaro (overture)
Williams: Schindler's List (theme)
soloist: Thomas Cosbey, violinist
Brahms: Hungarian Dance #10
Beethoven: Symphony #7 (mvt. II)
Mascagni: Cavalleria rusticana (Intermezzo)
Haydn: Symphony #104 (mvt. IV)
Gershwin/Bélanger: Summertime
soloists: Graham Lord, clarinetist
Merrie Klazek, flugelhornist
Buhr: Akasha
Heidrich - Variations on Happy Birthday
Thunder Bay Symphony Orchestra

"MUSIC FOR THE 2013 WORLD AQUATIC CHAMPIONSHIPS (FINA)"

Albert Guinovart: Suite Planeta Aigua
Barcelona Symphony & Catalonia National Orchestra

ORFF - CARMINA BURANA

soloists: Gemma Kavanagh, soprano
Brian Patrick Leatherman, tenor
Corey McKern, baritone
with Durango Choral Society
Caliente Community Chorus
San Juan Symphony

"SONGS OF FORT WILLIAM"

with Rodney Brown, vocalist
Thunder Bay Symphony Orchestra
Golden Opening [headline]
New Music Director, Maestro Arthur Post, proved beyond a shadow of a doubt that the TBSO made a wise decision in securing his services. Post's precision, confidence, musicality as well as the palpable level of invigorating energy he draws from the orchestra bodes extremely well for the future.
THUNDER BAY CHRONICLE JOURNAL
In less than three full seasons, Post has taken the San Juan Symphony to new heights of excellence. And it's apparent that the best is yet to come.
THE DURANGO HERALD
Post is an accomplished musician, and he made a thoroughly respectable showing. He conducted Death and Transfiguration with confidence and authority, and the results were eminently satisfying.
PITTSBURGH POST-GAZETTE
A new star has appeared among Jena guest conductors. His name is Arthur Post, and he casts a shadow over some of the others who have performed here, as such bright stars tend to do.
THÜRINGISCHE LANDESZEITUNG
Post has a wonderfully natural feeling for this music [Mahler Symphony #4] and more than sufficient technique to steer an orchestra through its hazards.
THE BOSTON GLOBE
Combine a capable, well-rehearsed orchestra with the invigorating presence of a talented conductor, and the music-making will be electric. Arthur Post brought out all the best qualities of the orchestra, most notably a redoubled crispness and energy.
THE PATRIOT NEWS (Harrisburg, PA)
Post was in full command of the orchestra throughout. His interpretation of Sibelius' Symphony No. 2 was unexpectedly outstanding, a full-bodied, vigorous reading. He elicited great sounds out of the brass section and the usual lushness out of the strings.
ARKANSAS DEMOCRAT-GAZETTEGAZET
With superb solo playing from all sections, extraordinarily committed performances from all, and great balance among the sections, this music making was exhilarating and soul-satisfying. The ASO had innocence, panache, intensity, and moments of radiance that read like benedictions.
ANN ARBOR NEWS
10/12/2016 (12:30pm)

THUNDER BAY SYMPHONY ORCHESTRA (ON)

Student Union, Confederation College

10/13/2016 (7pm)

THUNDER BAY SYMPHONY ORCHESTRA (ON)

Intercity Mall

10/20/2016 (8pm)

THUNDER BAY SYMPHONY ORCHESTRA (ON)

Thunder Bay Community Auditorium

Elgar: Chanson de matin
Elgar: Chanson de nuit
Hatzis: Thunderdrum (world premiere)
Mahler: Symphony #4
soloist: Sharleen Joynt, soprano

10/22/2016 (8pm)

THUNDER BAY SYMPHONY ORCHESTRA (ON)

Thunder Bay Community Auditorium

Pops: Natalie MacMaster and Donnel Leahy, fiddlers

12/17/2016 (9pm)

ORQUESTRA SINFÓNICA DEL VALLES (Spain)

Palau de la Música Catalana (Barcelona)

Waltzes & Dances of Suppé, Rossini, Strauss, Offenbach, Waldteufel, Anderson, Ketelby, Abreu, Bach
soloist: Sara Blanch, soprano

12/18/2016 (9pm)

ORQUESTRA SINFÓNICA DEL VALLES (Spain)

(Sant Boi de Llobregat)

Waltzes & Dances of Suppé, Rossini, Strauss, Offenbach, Waldteufel, Anderson, Ketelby, Abreu, Bach
soloist: Sara Blanch, soprano

12/26/2016 (9pm)

ORQUESTRA SINFÓNICA DEL VALLES (Spain)

Centre Cultural Terrassa (Barcelona)

Waltzes & Dances of Suppé, Rossini, Strauss, Offenbach, Waldteufel, Anderson, Ketelby, Abreu, Bach
soloist: Sara Blanch, soprano

12/29/2016 (9pm)

ORQUESTRA SINFÓNICA DEL VALLES (Spain)

Auditori Municipal Enric Granados de Lleida

Waltzes & Dances of Suppé, Rossini, Strauss, Offenbach, Waldteufel, Anderson, Ketelby, Abreu, Bach
soloist: Sara Blanch, soprano

12/30/2016 (9pm)

ORQUESTRA SINFÓNICA DEL VALLES (Spain)

Teatre Municipal La Sala (Rubí)

Waltzes & Dances of Suppé, Rossini, Strauss, Offenbach, Waldteufel, Anderson, Ketelby, Abreu, Bach
soloist: Sara Blanch, soprano

1/1/2017 (9pm)

ORQUESTRA SINFÓNICA DEL VALLES (Spain)

(Puigcerdà)

Waltzes & Dances of Suppé, Rossini, Strauss, Offenbach, Waldteufel, Anderson, Ketelby, Abreu, Bach
soloist: Sara Blanch, soprano

1/4/2017 (9pm)

ORQUESTRA SINFÓNICA DEL VALLES (Spain)

(Reus)

Waltzes & Dances of Suppé, Rossini, Strauss, Offenbach, Waldteufel, Anderson, Ketelby, Abreu, Bach
soloist: Sara Blanch, soprano

1/8/2017 (9pm)
1/9/2017 (9pm)

ORQUESTRA SINFÓNICA DEL VALLES (Spain)

Teatre Municipal La Faràndula (Sabadell)

Waltzes & Dances of Suppé, Rossini, Strauss, Offenbach, Waldteufel, Anderson, Ketelby, Abreu, Bach
soloist: Sara Blanch, soprano

1/14/2017 (9pm)

ORQUESTRA SINFÓNICA DEL VALLES (Spain)

(Olot)

Waltzes & Dances of Suppé, Rossini, Strauss, Offenbach, Waldteufel, Anderson, Ketelby, Abreu, Bach
soloist: Sara Blanch, soprano

3/27-31/2017

THUNDER BAY SYMPHONY ORCHESTRA (ON)

Northwest Ontario tour

4/5/2017 (8pm)

THUNDER BAY SYMPHONY ORCHESTRA & CHORUS (ON)

Hilldale Lutheran Church

Torke: Ash
Gluck: Orfeo ed Euridice (choruses & dances)
Mozart: Symphony #39

4/13/2017 (8pm)
4/15/2017 (8pm)

THUNDER BAY SYMPHONY ORCHESTRA (ON)

Italian Cultural Center

Cabaret Concert: Stars of the Orchestra

4/22/2017 (8pm)

THUNDER BAY SYMPHONY ORCHESTRA (ON)

Thunder Bay Community Auditorium

Pops: Rita Chiarelli, vocalist and guitarist

4/27/2017 (8pm)

THUNDER BAY SYMPHONY ORCHESTRA (ON)

Thunder Bay Community Auditorium

Nobles: Ouroboros (world premiere)
Brahms: Violin Concerto
soloist: Jennifer Koh
Hindemith: Mathis der Maler

4/29/2017 (8pm)

THUNDER BAY SYMPHONY ORCHESTRA (ON)

Valhalla Inn

Gala Ball: